Best Chicken Supplier – Hazeldenes Chicken, Lockwood Victoria
Why Hazeldenes Chicken
Melbourne Meat Merchant is known as one of the best wholesale chicken suppliers to food services, chefs and grocers in Victoria. Being able to supply Hazeldenes Chicken to our customers means you have access to the best and freshest chicken products.
Our partnership with the team at Hazeldenes Chicken allows us to supply gold standard chickens to our wholesale customers. At their farm, the birds are raised in a free-range farming environment where they can forage in grasses, weeds and nature all in a secure setting. This results in the tastiest and most succulent meat.
A real farm to fork experience is available for the end consumer.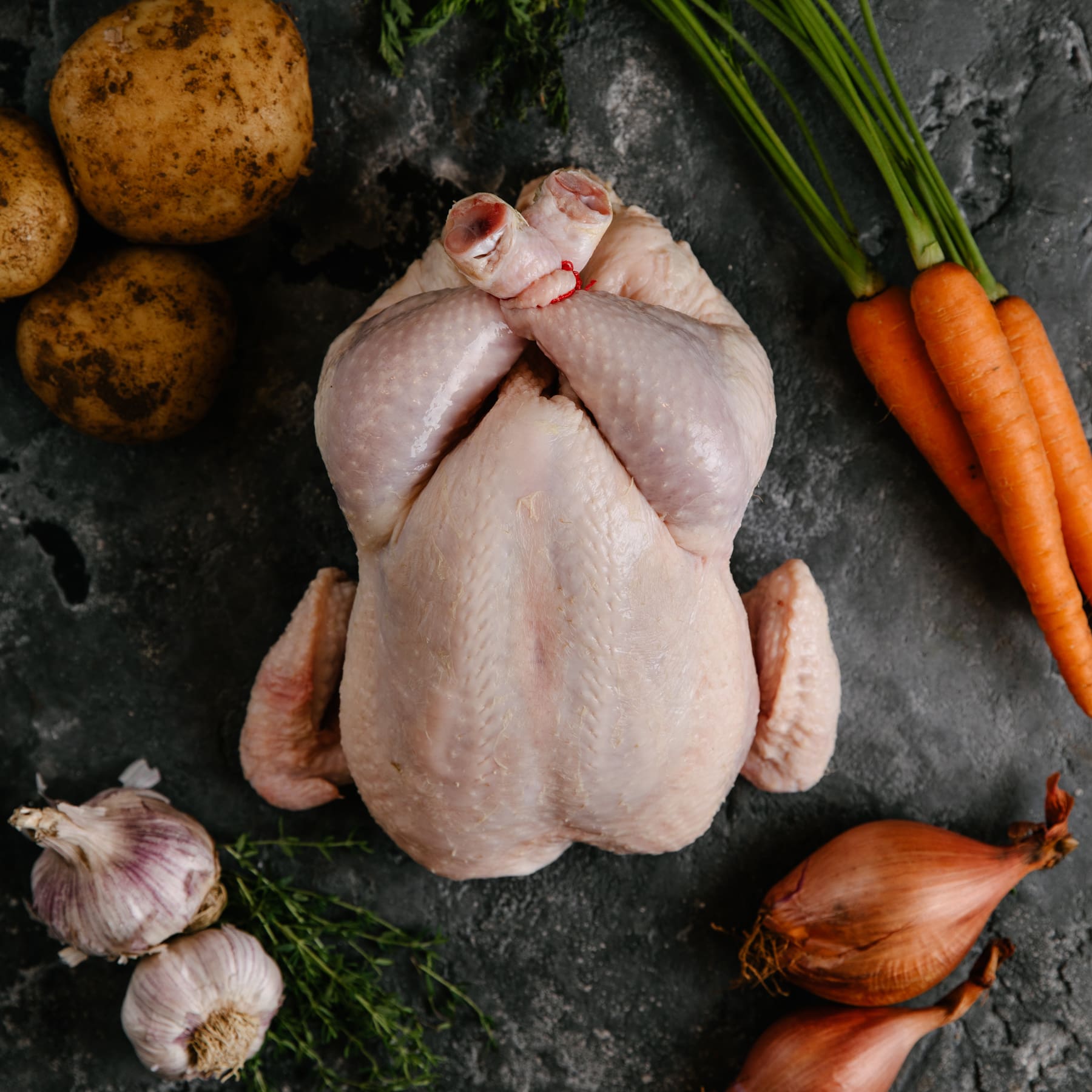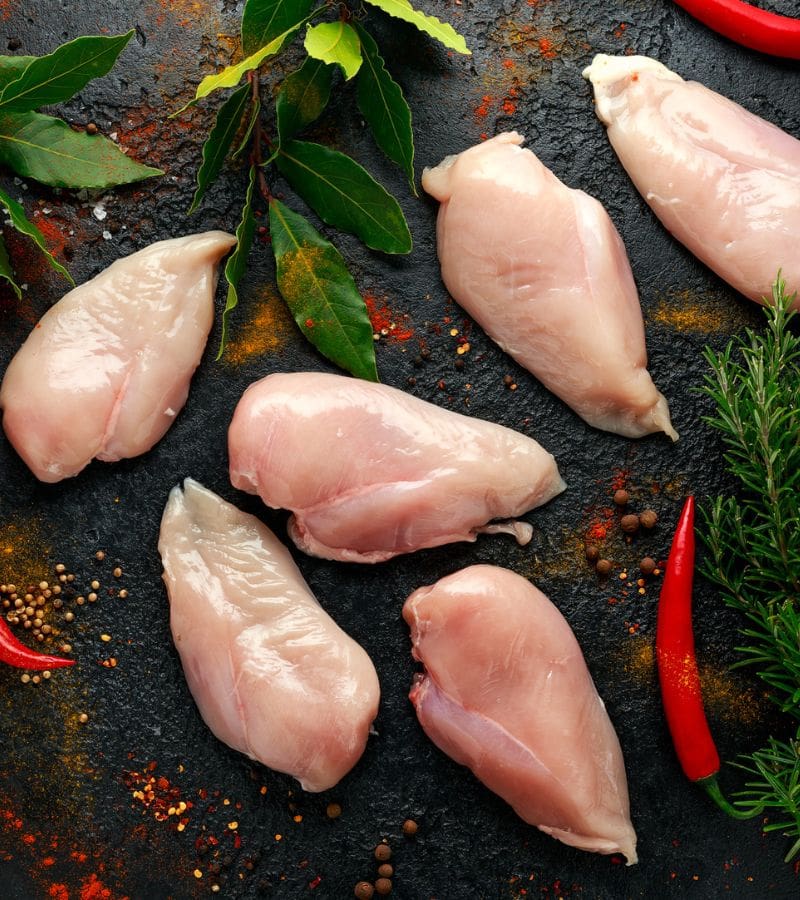 About Hazeldenes Chicken
Hazeldenes Chicken was started by Dick Hazeldenes in 1938 in Kangaroo Flat in Bendigo Victoria and has grown rapidly ever since. Hazeldenes then moved to a larger establishment in Lockwood, Victoria. Hazeldenes have been supplying Melbourne Meat Merchants with their free-range chicken products for many years.
We are proud to partner with Hazeldenes to make sure that we get the best and freshest free-range chicken to our wholesale customers. Our butchers work hard to ensure that they process the chickens in convenient portions and with a long shelf life.
Hazeldenes trust us with processing and supplying their premium chicken to local Melbourne cafes, pubs, restaurants, chefs and independent supermarkets. They know our experienced butchers are skilled in cutting, deboning, trimming and portioning their chickens to meet customers' requirements.
Free-Range Chicken
Hazeldenes Chicken have been the premier supplier of free-range (and RSPCA Approved) chicken since the 1960s. Their birds are free to be natural and instinctively forage amongst a natural landscape. They are also supplemented with locally supplied multi-grains, blended with a combination of spice and essential oils.
Hazeldenes are very proud that since 2012, they are completely antibiotic growth promotant (AGP) free across all of their farms.
With local supply, we can deliver fresh, and frozen chicken, to your schedule in the portion sizes, quantities and cuts you specify.
We are very proud to supply Hazeldenes Chicken at Melbourne Meat Merchant. We feel satisfied knowing that we can provide you with premium poultry that are raised in an ethical manner. You are getting tasty and healthy chickens from a Victorian company that truly cares for best practice poultry production.
With local supply, we can deliver fresh, and frozen chicken, to your schedule in the portion sizes, quantities and cuts you specify.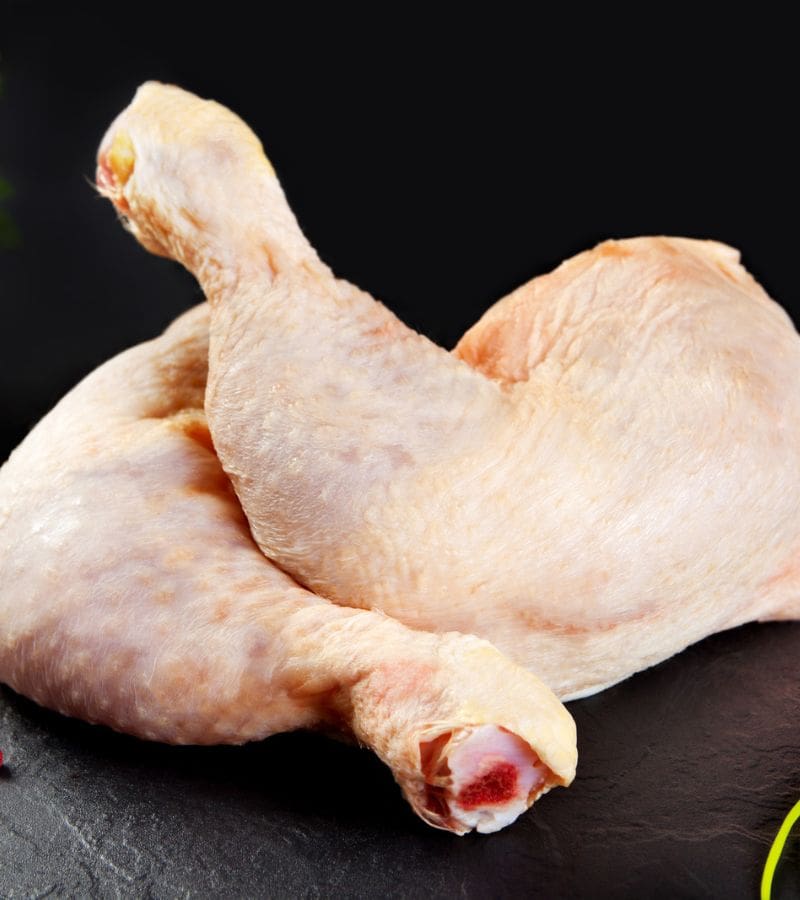 What makes Hazeldenes chickens different?
Hazeldenes have a strong commitment to creating the happy, heathiest, and tastiest chicken. They have been producing the best Victorian poultry so we can supply you with high quality products produced by high welfare standards:
Don't use Antibiotic Growth Promotant (AGP)

Chickens raised on Australian RSPCA Approved Farms with enriched barn environment

Chickens reared as free-range and accredited by the Free Range Egg and Poultry Association (FREPA)

Chickens are fed a multigrain diet which is adjusted at different development stages

Ensure that every single part of the chicken is used

Employ water recycling for water used in their production plant and truck wash.

Environmental care for their creeks, pastures and native vegetation

All poultry growers operate to maintain the highest biosecurity regime
Wide range of packaging available including:
Areas We Supply

Delivering fresh meat and seafood exclusively to cafes, restaurants, pubs, supermarkets and food service venues in Melbourne and regional Victoria. If your area is not listed, get in touch to find out if we can deliver.
Geelong and Bellarine Peninsula