HUON SALMON FOR MELBOURNE AND REGIONAL VICTORIA
Why Huon Aquaculture?
At Melbourne Meat Merchant, we take great pride in partnering with Huon Aquaculture as one of our key suppliers of salmon and seafood. Huon Aquaculture farms some of the best salmon and is the reason why Tasmanian salmon is world-renowned.
Huon Aquaculture has been operating since 1986 in Dover's Hideaway Bay in Tasmania. With a rich history in salmon farming, Huon has established itself as a trusted and respected name in the industry. Today, they employ over 870 people across Australia, ensuring a dedicated team focused on delivering the highest quality products.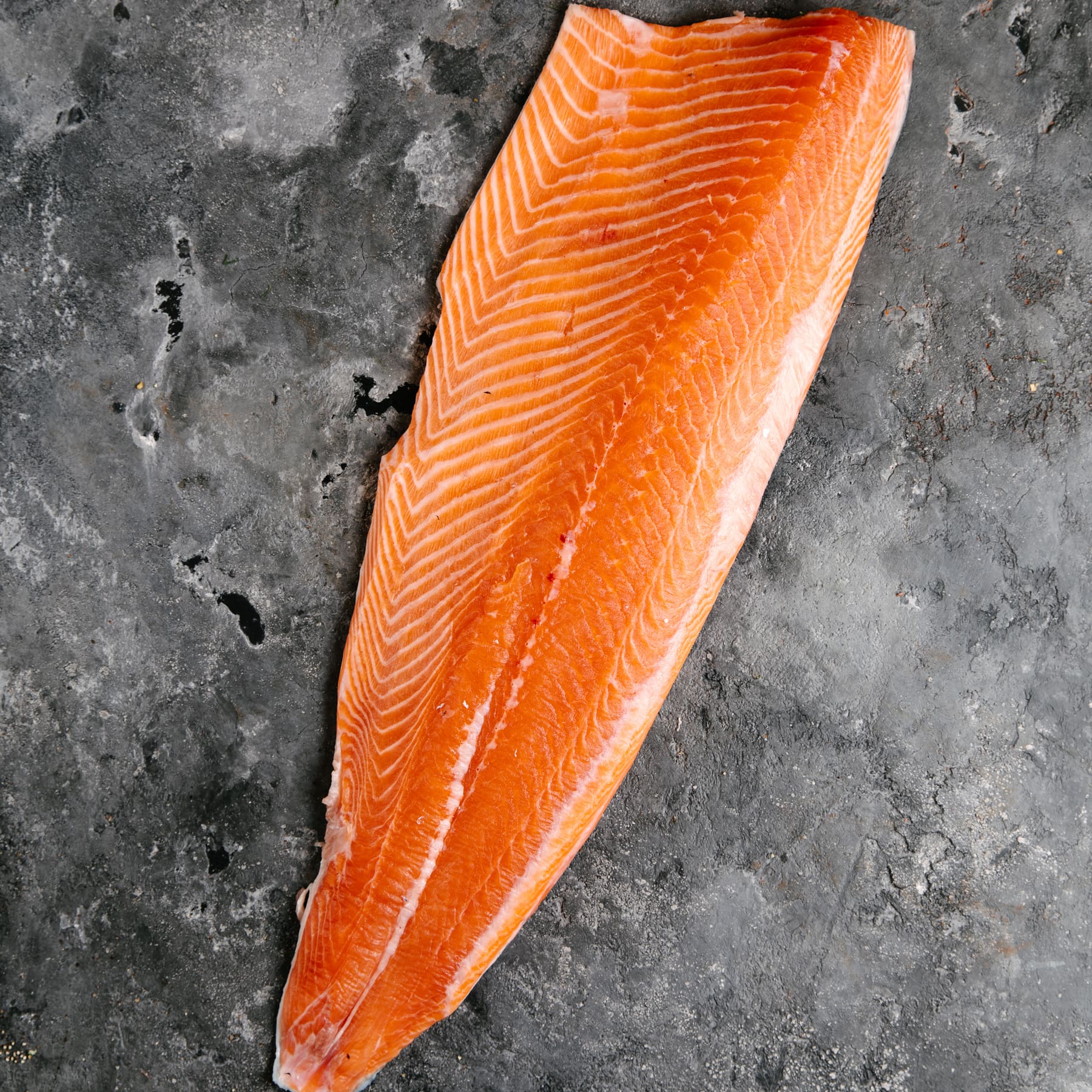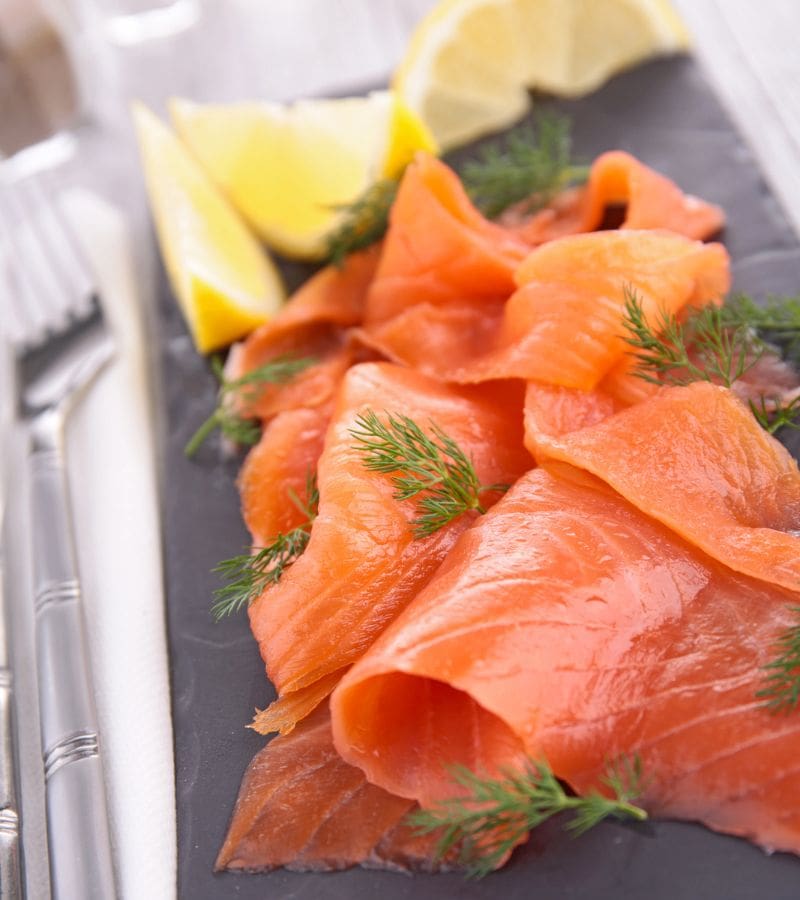 Experience the Huon Difference
By partnering with Huon Aquaculture, Melbourne Meat Merchant can provide you with the finest Tasmanian salmon and seafood available. Huon's unwavering commitment to quality, sustainability, and ethical practices aligns perfectly with our own values. Trust in Huon Aquaculture's expertise and taste the exceptional flavours of their premium products.
There are many options available including:
wood roasted salmon

cold smoked salmon

cold smoked ocean trout

wood roasted ocean trout

gravlax salmon.
wide range of salmon products available
We have chosen to be a wholesale provider of Huon Salmon fas they have a range of products available. Here is a selection of salmon products we can provide.
Why we partner with Huon Salmon
Here are the reasons we partner with Huon Aquaculture:
Proven Expertise: With over 35 years of experience in farming salmon, Huon Aquaculture is a trusted and established salmon and seafood producer.

Sustainable Practices: Huon maintains low fish farming densities, has an environment of low/no stress, prioritises using antibiotics as a last resort.

RSPCA Approved: Huon is the first salmon producer to join the RSPCA Approved Fish Farming Scheme, guaranteeing higher welfare standards for their salmon. Huon is the supplier of Australia's only range of RSPCA Approved salmon.

Industry Recognition: Huon Aquaculture has earned industry recognition and awards for their commitment to excellence and delivering high-quality products.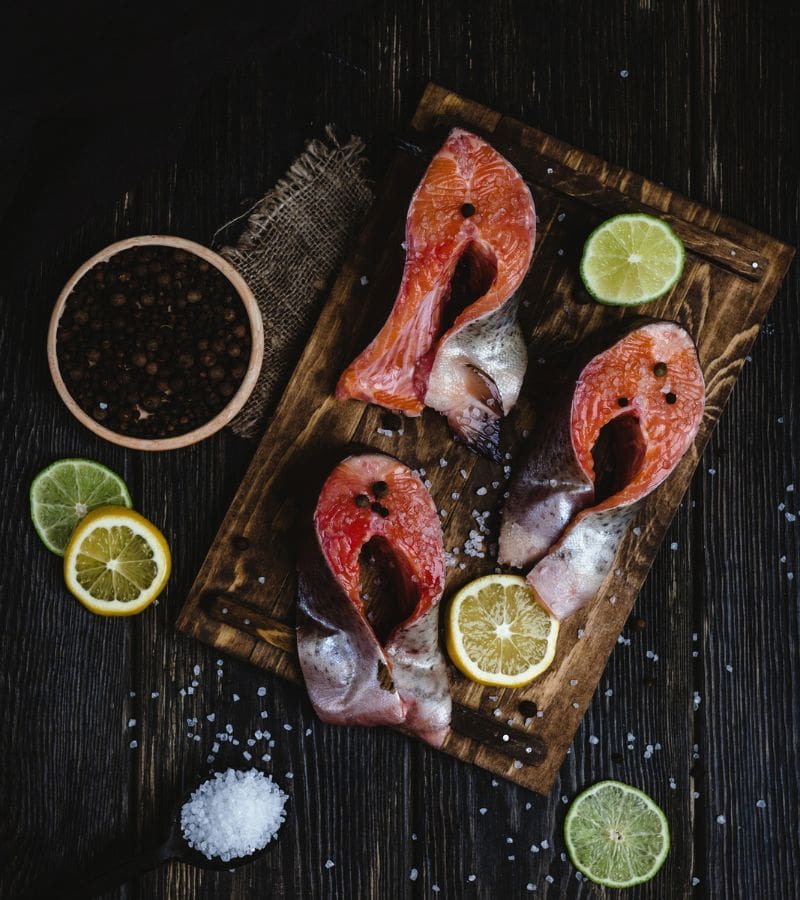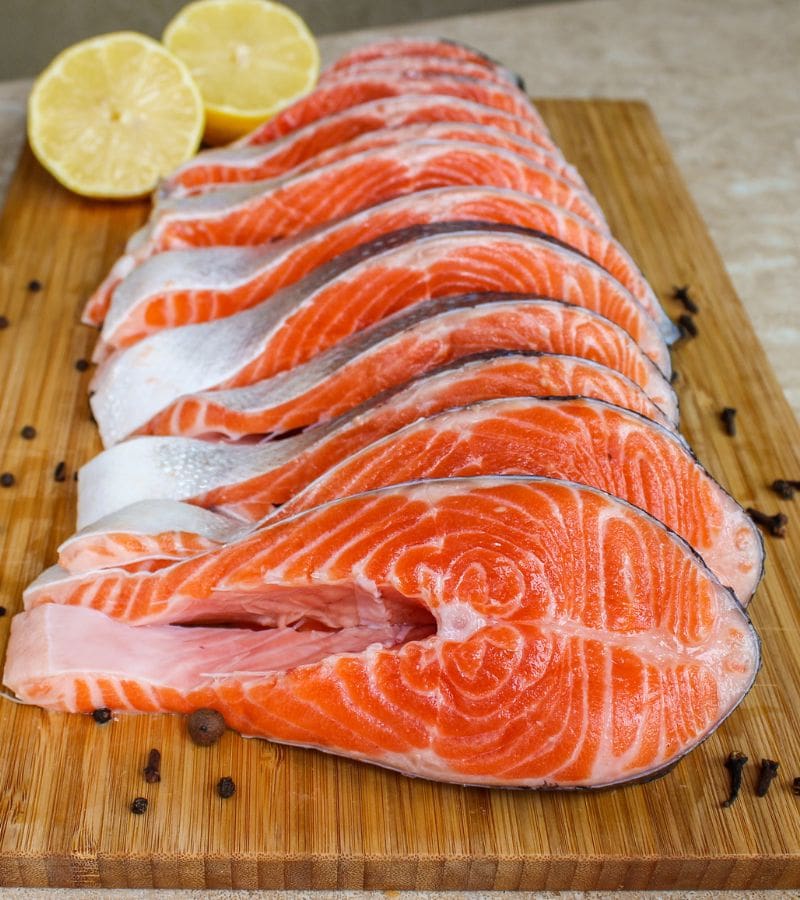 Huon Salmon superior quality
Huon Aquaculture proudly offers their own farmed Huon Salmon and Ocean Trout, which is considered some of the best from customers across Australia and the world. Their dedication to quality and sustainable practices sets them apart in the industry.
We have chosen to be a wholesale supplier of Huon Salmon as it is a high-quality salmon product suited to many gourmet grocers, chefs, cafes and catering companies. Here are the reasons why farmed Huon Salmon is a superior product:
Large amounts of omega-3 fatty acids and omega-6 fatty acids – these can't be produced by the human body and can only be obtained from food

Omega-3 fatty acids have many positive effects such as lower rates of cardiac death, stroke, heart failure and can assist brain development and function.

Contains high-quality protein which helps with bone health, muscle mass and assisting the body to heal after an injury.

Excellent source of vitamins including Vitamin D, Vitamin B6, Vitamin B12 and Vitamin E. These vitamins assist with producing energy, regulating inflammation and the overall immune system.

Good source of potassium which helps to ensure normal cell function.
Wide range of packaging available including:
Areas We Supply

Delivering fresh meat and seafood exclusively to cafes, restaurants, pubs, supermarkets and food service venues in Melbourne and regional Victoria. If your area is not listed, get in touch to find out if we can deliver.
Geelong and Bellarine Peninsula