PREMIUM DRY-AGED BEEF FOR MELBOURNE AND REGIONAL VICTORIA
Melbourne Meat Merchant butchers produce premium free-range dry-aged beef for cafes, restaurants, chefs and catering companies. We help you lift youor steak offering by doing the aging for you in our purpose-built dry-aging cabinets.
Our succulent dry-aged beef is prepared and portioned to your requirements, available for delivery to Melbourne and regional Victoria.
Serve your customers with our tender and flavoursome beef cuts.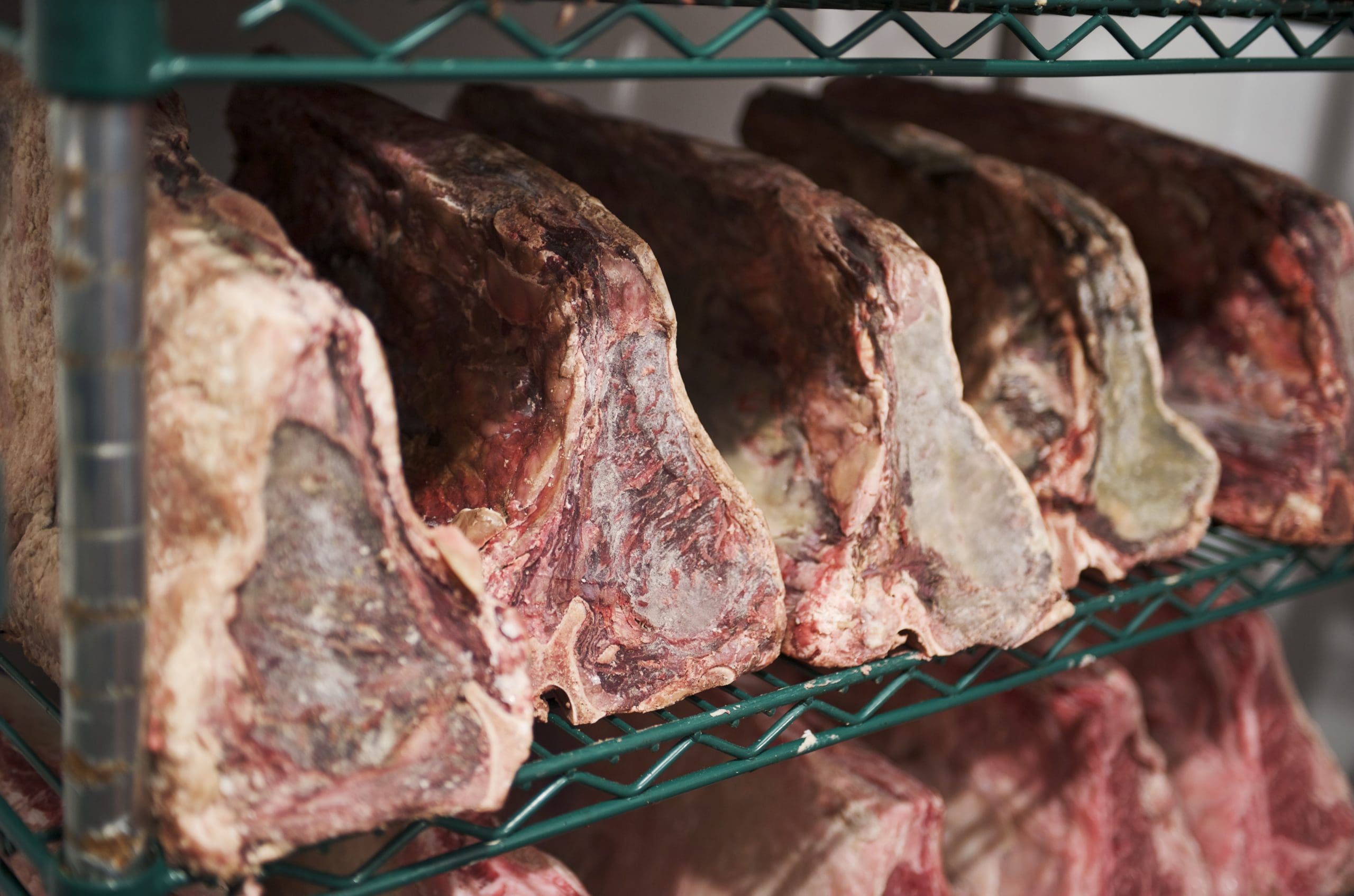 large range of Dry-Aged Beef
At Melbourne Meat Merchant, we have dedicated years to perfecting the craft of dry-aging beef to provide you with premium beef products.
Our experienced butchers fully understand the meticulous process of dry-aging beef and are very experienced about hanging beef and the importance of a humidity-controlled environment.
We carefully control the aging process to allow the natural enzymes within the meat to work their magic.
This results in beef that is exceptionally tender and bursting with a robust flavor.
Hand-Selected and Expertly Aged BEEF
Our experienced butchers hand-select the finest beef products to age in our state-of-the-art, climate-controlled aging rooms. They are skilled to ensure your beef has both optimum yield and unrivaled taste.
We offer a wide range of dry-aged beef products with different ages, starting from a minimum of 20 days and going up to over a month – 35 days.
By offering premium dry-aged beef to your customers, you will be able to expand your products and potentially boost your business revenue.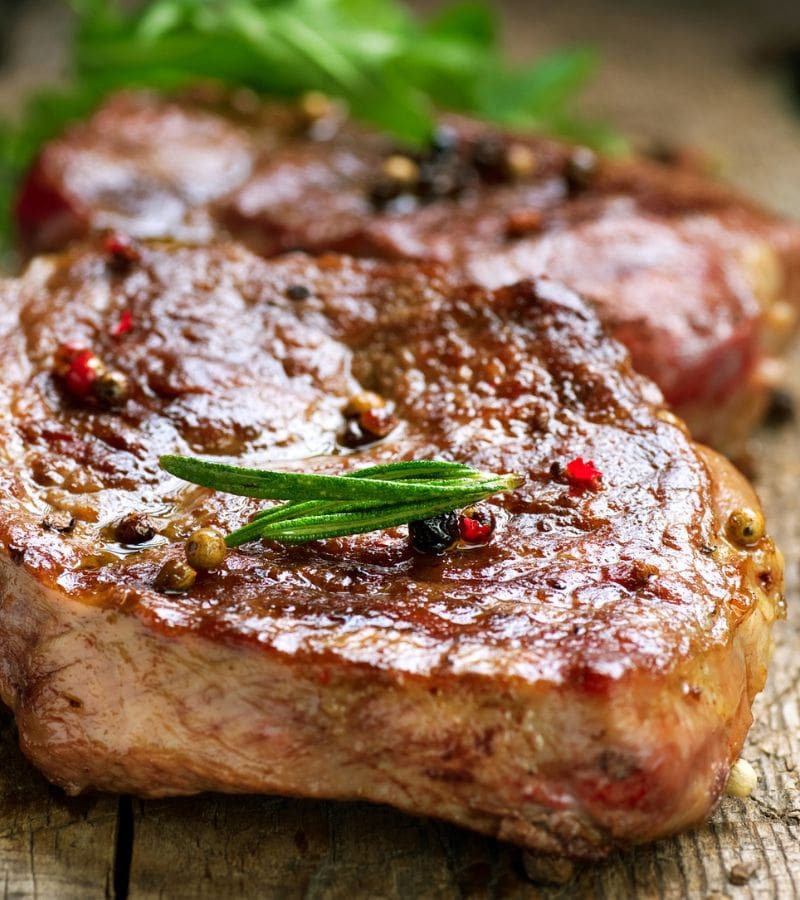 Extensive Options with our dry-aged beef
When you choose Melbourne Meat Merchant, you can be confident that our qualified butchers have an eye for excellence. We take pride in our expert selection of dry aged beef cuts, catering to various preferences and culinary needs.
Our dry-aged beef products include:
Dry-aged steak – prime cuts of beef, porterhouse, eye fillet, rump & rib-eye

Dry-aged beef roast – rib roast and sirloin roast

And many more….
Additionally, we offer Halal options, ensuring that our premium dry-aged beef is accessible to a wider range of customers. Whether you are looking for a tender ribeye, a succulent sirloin, or any other cut, our extensive range of dry aged beef has something to suit every palate and preference.
Portioned and packaged to suit your needs
You can purchase the specific amount you need.
Just order the exact quantity that best suits your food venue or supermarket. Our skilled butchers can assist you to work out the correct portion sizes and amounts you need.
All of our dry-aged beef is prepared just in time for on-time delivery to you.
That means that our dry-aged beef products always have the maximum shelf life.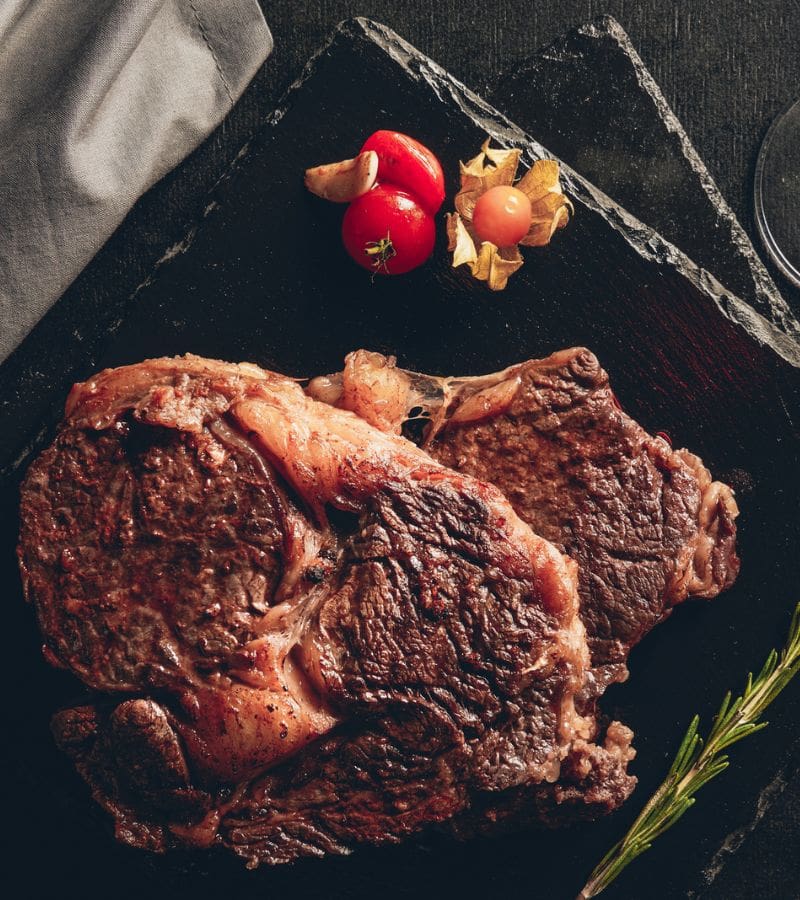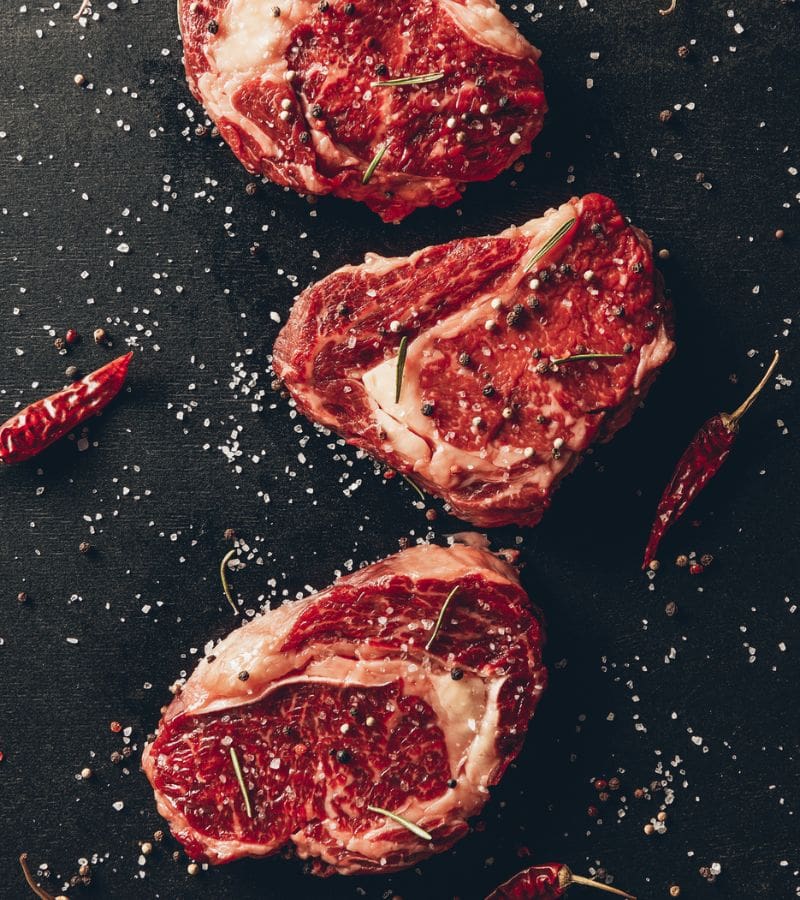 Deliveries to Suit Your Schedule
We understand the importance of convenience and flexibility when it comes to having your premium dry-aged beef delivered.
We offer a range of delivery options tailored to suit your schedule. That way you receive your order exactly when you need it and you get to offer the freshest dry-aged beef to your customers.
Whether you're a restaurant owner or a local suburban gourmet grocer, we've got you covered with regular and direct beef deliveries.
Wide range of packaging available including:
Areas We Supply

Delivering fresh meat and seafood exclusively to cafes, restaurants, pubs, supermarkets and food service venues in Melbourne and regional Victoria. If your area is not listed, get in touch to find out if we can deliver.
Geelong and Bellarine Peninsula