FULL CARCASS BREAKDOWN FOR MELBOURNE AND REGIONAL VICTORIA
Melbourne Meat Merchant have a philosophy of using the whole carcass, from nose to tail.
We understand the importance of fully using every part of a carcass. Fully carcass breakdown ties in with our focus on sustainability and reducing food waste.
We have skilled butchers who are able to fully breakdown a carcass specific to your needs for your customers.
Get our experts to help you with your requirements for your meat order.
Expert Full Carcass Breakdown Services
At Melbourne Meat Merchant, we offer expert full carcass breakdown services so that every part of the carcass is used.
Our skilled butchers have extensive knowledge and experience in the old school sustainable methods of fully breaking down whole carcasses. We are passionate about providing you with a wide range of cuts with maximum yield and highest quality. We pride ourselves on giving you the best meat products every time.
Whether you're a restaurant owner, chef, gourmet supermarket or a food service venue, our full carcass breakdown services will help you to have individual meat cuts tailored to your specific needs.
And yes, we can cater for Halal.
Experience the Benefits of Full Carcass Breakdown Services and customised cuts

You can have cuts tailored to your specific requirements, portion sizes, and preferences.
Customised Meat Cuts to Your Requirements
With our full carcass breakdown services, you have the flexibility to get the meat cuts that perfectly suit the style of meat products your customers want. We can help whether you're looking for:
primal cuts

sectional cuts

specific portions

specialised cuts
We pride ourselves on having expert butchers who fully understand the different types of carcasses and processing of meat. Talk to our expert butchers about your preferences, portion sizes, and desired meat cuts.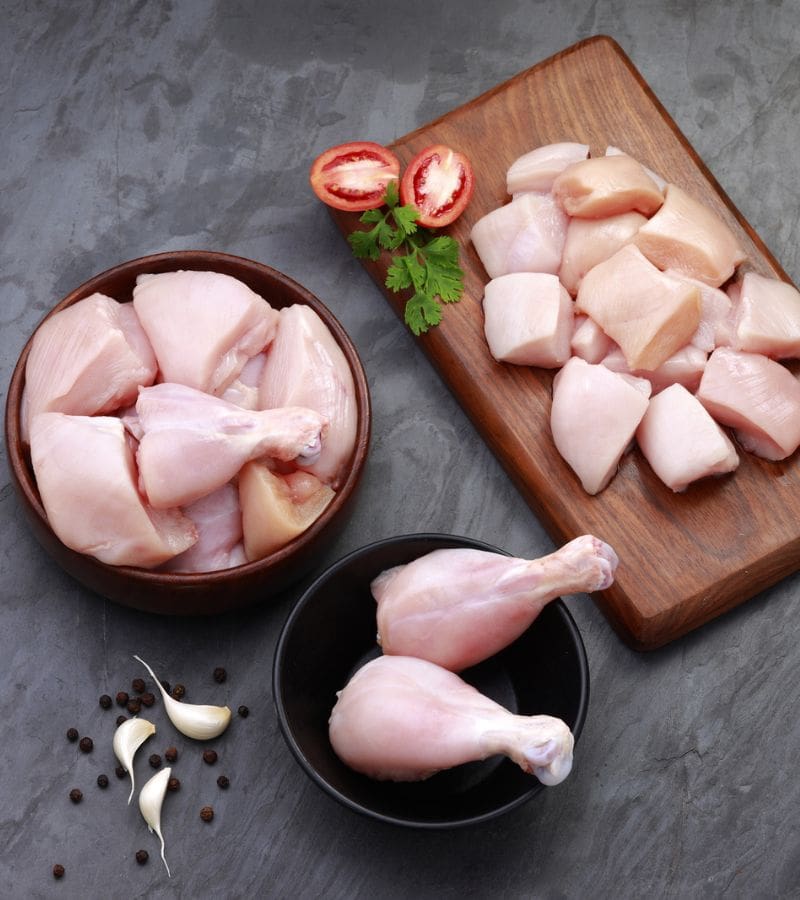 Convenience and Quality Assurance
At Melbourne Meat Merchant we make sure your full carcass breakdown is done both conveniently and to a high standard.
We adhere to strict PrimeSafe food safety standards, so that your meat is handled and processed in accordance with Victoria's standards.
You will feel confident knowing that the meat we provide you is of the highest quality.
So that you in turn provide your customers with only the best.
Delivery to suit your schedule
At Melbourne Meat Merchant, we understand that convenience and flexibility are key when it comes to your business and your customers.
We offer a range of delivery options to ensure that your fresh meat order is supplied to you at a time that suits your schedule.
With our customer-centric approach, we make your meat delivery process seamless. Our no minimum order requirement allows you to get meat when you need it.
Wide range of packaging available including:
Areas We Supply

Delivering fresh meat and seafood exclusively to cafes, restaurants, pubs, supermarkets and food service venues in Melbourne and regional Victoria. If your area is not listed, get in touch to find out if we can deliver.
Geelong and Bellarine Peninsula