CUSTOM INGREDIENT SAUSAGES FOR MELBOURNE AND REGIONAL VICTORIA
Melbourne Meat Merchants work with professional chefs to create custom ingredient sausages. Chefs can speak to one of our Melbourne butchers and give them the exact recipe and process for any style of gourmet sausage.
Expand your selection of custom gourmet sausages
Choose from our extensive range of flavours or create your own signature sausage. We'll make them to your specification.
Why not create your own 'bangers and mash' weekly special. Whether you're a café, pub, restaurant or gourmet grocer, your customers will love the variety delivered with consistently high quality. Add your own signature flavours like garlic, fennel, chilli and cheese.
Custom gourmet sausages we have made include:
BBQ Beef Sausages
Country Style Beef Sausages
Fresh Chorizo Sausage
Andouille Saussage
Pork & Cracked Pepper Sausage
Merlot & Cracked Pepper Sausage
Honey Mint & Rosemary Lamb Sausage
Texan Chilli Beef Sausage
Irish Pork Sausage
Jalapeno & Cheese Sausage
Pork & Fennel Sausage
Lamb Kofta
Country Style Burgers
We exclusively serve chefs, food service venues and boutique supermarkets and gourmet grocers. So you can be confident you are providing customers with a special experience they can't get elsewhere.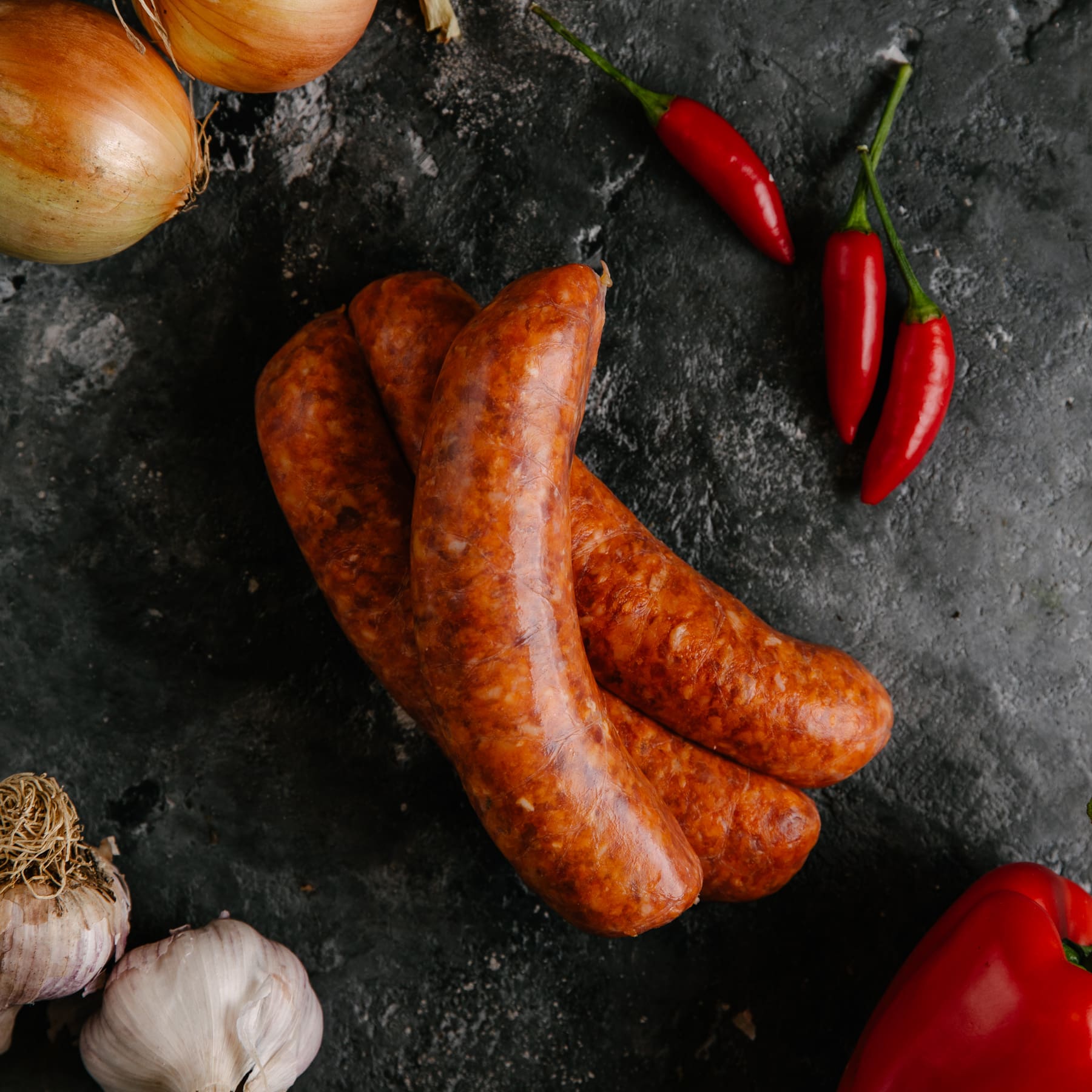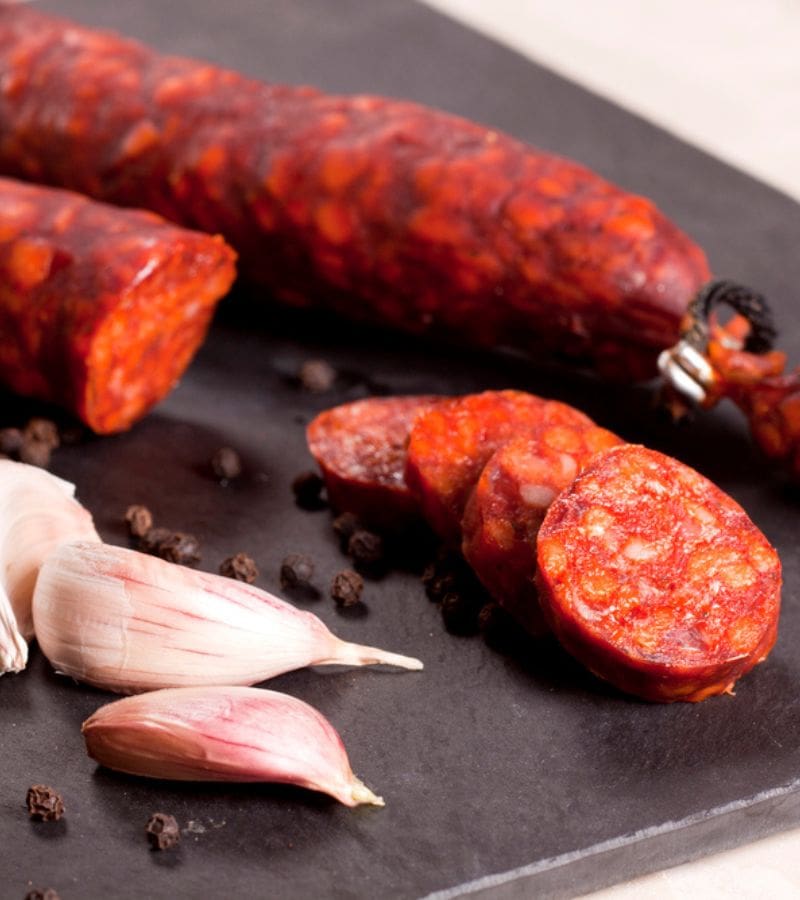 Sausages Hand Made by qualified Melbourne Butchers
Our sausages are always free-range, fresh, and never frozen.
Our high quality meat is free range, grass-fed and locally-sourced.
Our suppliers include:
With our nose to tail approach nothing goes to waste. We use A-grade natural skins which give the sausages great texture and taste. And yes, we have Halal-certified options available.
Portion sizing and packaging to suit your needs
No need to buy more sausages than you need. You can order in the quantities that suit your venue or store. Talk to our qualified butchers and we can prepack in the configuration and quantities you need.
We prepare our prepacked sausages just in time for on-time delivery. That way our chicken, pork, beef and lamb is always at its best for maximum shelf life.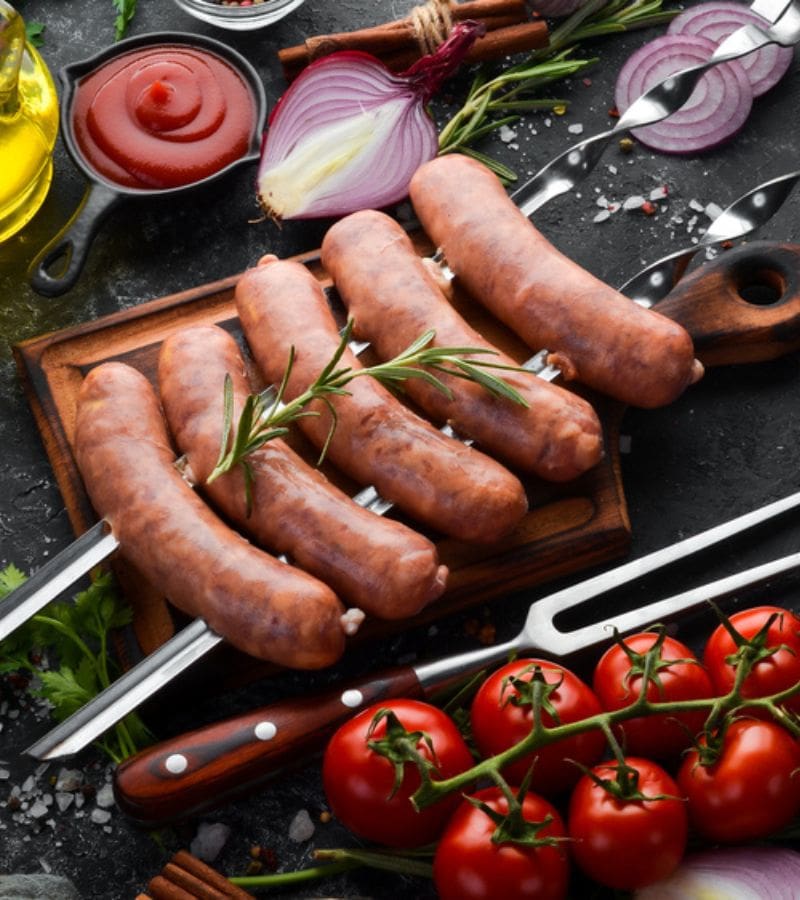 Delivery to suit your schedule
Get your fresh sausage deliveries precisely when you require them. Our Melbourne-based wholesale butcher facilities make deliveries available at your convenience. Whether you're in Melbourne or regional Victoria.
Our no minimum order requirement allows you to replenish regularly. So you can maintain the perfect stock of products at all times. Guaranteeing freshness, managing stock levels, and helping improve your profitability.
And yes, we are open during holiday periods to deal with your peak periods.
Wide range of packaging available including:
Areas We Supply

Delivering fresh meat and seafood exclusively to cafes, restaurants, pubs, supermarkets and food service venues in Melbourne and regional Victoria. If your area is not listed, get in touch to find out if we can deliver.
Geelong and Bellarine Peninsula