PORTION CONTROLLED STEAKS and ROASTS
FOR MELBOURNE AND REGIONAL VICTORIA
Melbourne Meat Merchant has a large team of qualified Melbourne butchers that precisely portion weigh steaks fresh every day. As a full carcass butcher, we stock every cut available including offal.
Maximise yield, preparation time & consistency.
We work with selected farmers for optimal yield, eating quality and to ensure farming integrity. We are restaurant steak suppliers providing portion cut meat to supermarkets and chefs who want their customers coming back for more.
We can provide your business with portioned Roasts, Fish Fillets, Burgers and Steaks to the size you need to ready to cook.
We only supply pubs, clubs, cafes and restaurants, as well as boutique supermarkets and food service venues. So your customers can't get our expertly-cut steaks anywhere else, giving you a an opportunity to stand out from the crowd.
Our steaks are always free-range, fresh, and never frozen.
And with our nose to tail approach nothing goes to waste. And we have Halal-certified options available.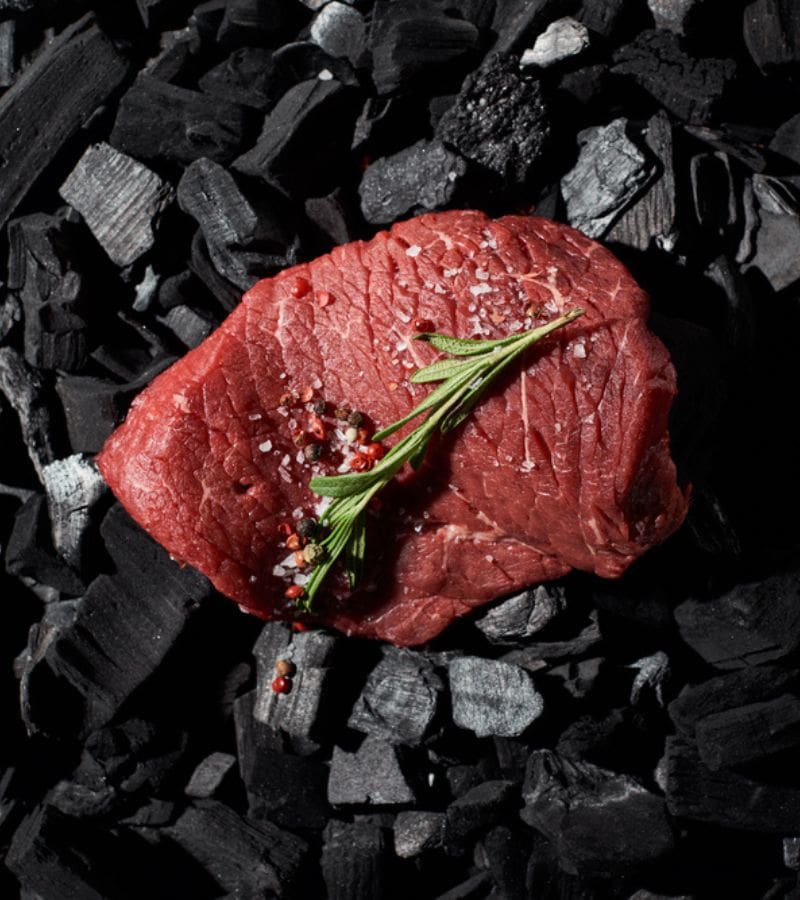 Premium Free-Range Steaks Prepared by qualified Melbourne Butchers
Our high-quality meat is 100% free range, grass-fed and locally-sourced within a few hours of Melbourne. And our wholesale butcher facilities means that we delivery consistent sizes and quality.
We are one of only a handful of butchers supplying beef from Habbies Howe beef, a prime Angus grass fed beef producer in the Victorian Highlands. Habbies Howe has been providing beef to Victorians for over 160 years, with a commitment to producing healthy, nutritious and tasty beef in a sustainable environment.
All their cattle are born, bred and grown in Highlands Victoria, free of hormone growth promotants in a low stress environment, ensuring high quality and tender steaks for your customers.
Steaks cut for kitchen efficiency
Our experienced butchers cut steaks to order. So we can provide whatever free-range cut you need from premium to value.
Portion sizing and packaging to suit your needs
Let us save you tedious and costly preparation time, with our consistently-sized and high quality steaks. Talk to our qualified butchers about what you need, and when, and we can prepack in the cuts and quantities that exactly suit your establishment.
We prepare steaks daily in time for delivery so that you get maximum shelf life – whether that's in your restaurant fridges or the gourmet grocery's fridge display cabinets.
Delivery to suit your schedulE
Get your fresh steaks delivered to your schedule. We have multiple deliveries every week. Whether that's in metropolitan Melbourne or further afield in regional Victoria.
And we deliver during your busiest periods – during Christmas, Easter and summer holidays. So that you can always deliver the sizzle to your customers, while managing your organisation's cashflow.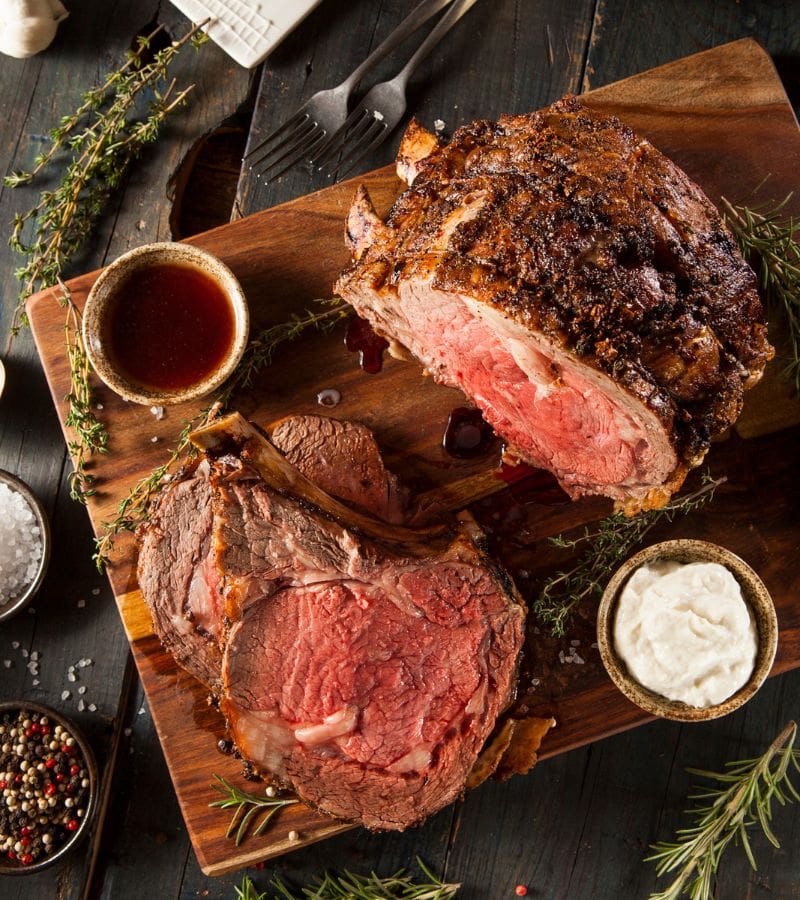 Wide range of packaging available including:
Areas We Supply

Delivering fresh meat and seafood exclusively to cafes, restaurants, pubs, supermarkets and food service venues in Melbourne and regional Victoria. If your area is not listed, get in touch to find out if we can deliver.
Geelong and Bellarine Peninsula